Colour Coated GI Sheets – Technology
In line with commitment to our quality, we use only superior two coat paint system i.e. premier + finish coat system as opposed to certain inferior unicoat systems that often results in faster peeling, flaking and corrosion.
The base substrate (GI, GL,EG, AL, GA) is first cleaned thoroughly to remove any surface impurities.
The sheet is then coated with a fine layer of a chemical that helps prevent rust and corrosion.
A primer coat that adds anti-corrosion and adhesive properties to the sheet. This coat is responsible for the final look and feel of the coil.
An optional lamination film (or gaurd film) can beapplied to prevent external dirt from accumulating on the sheet prior to end-use.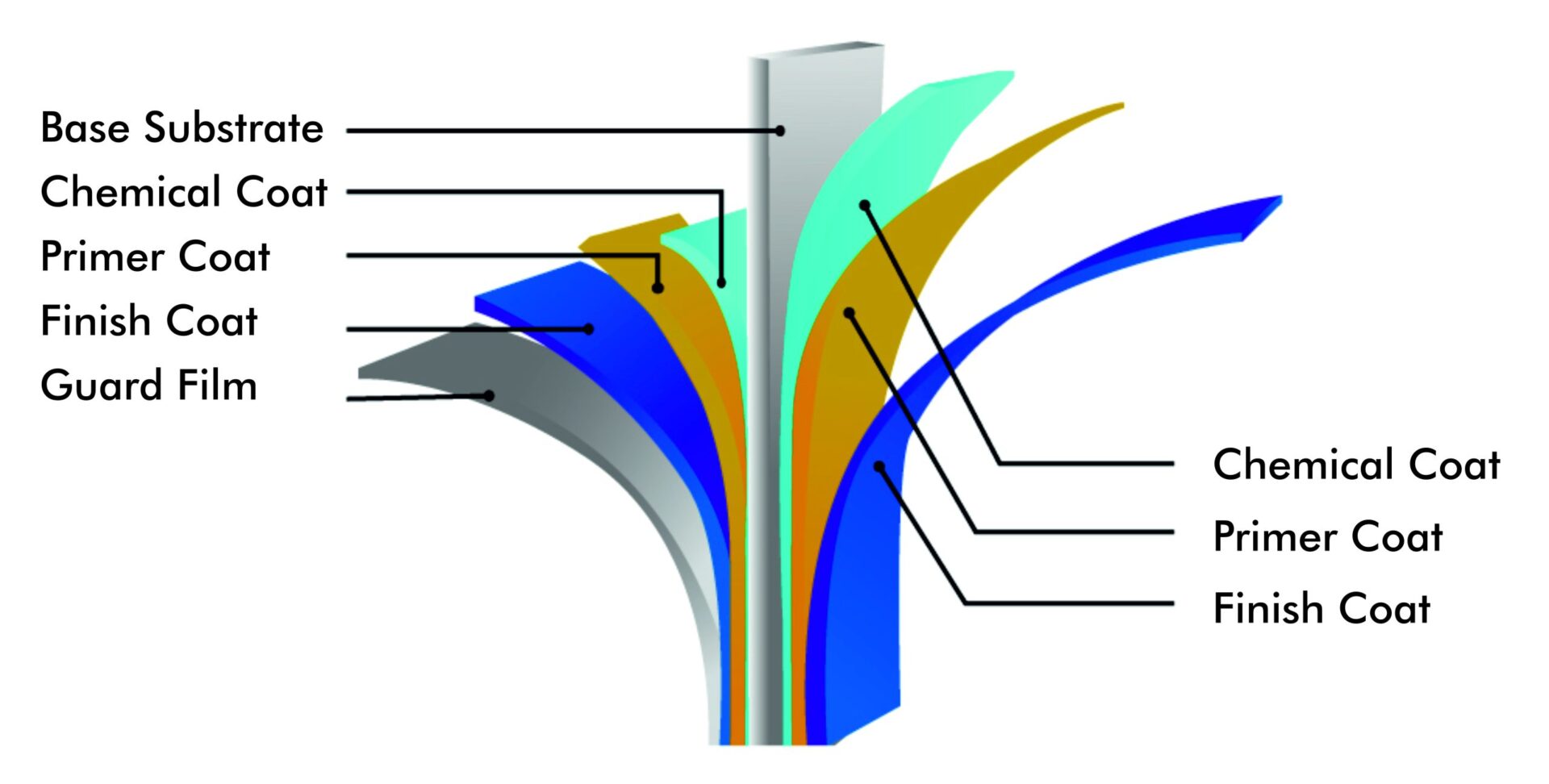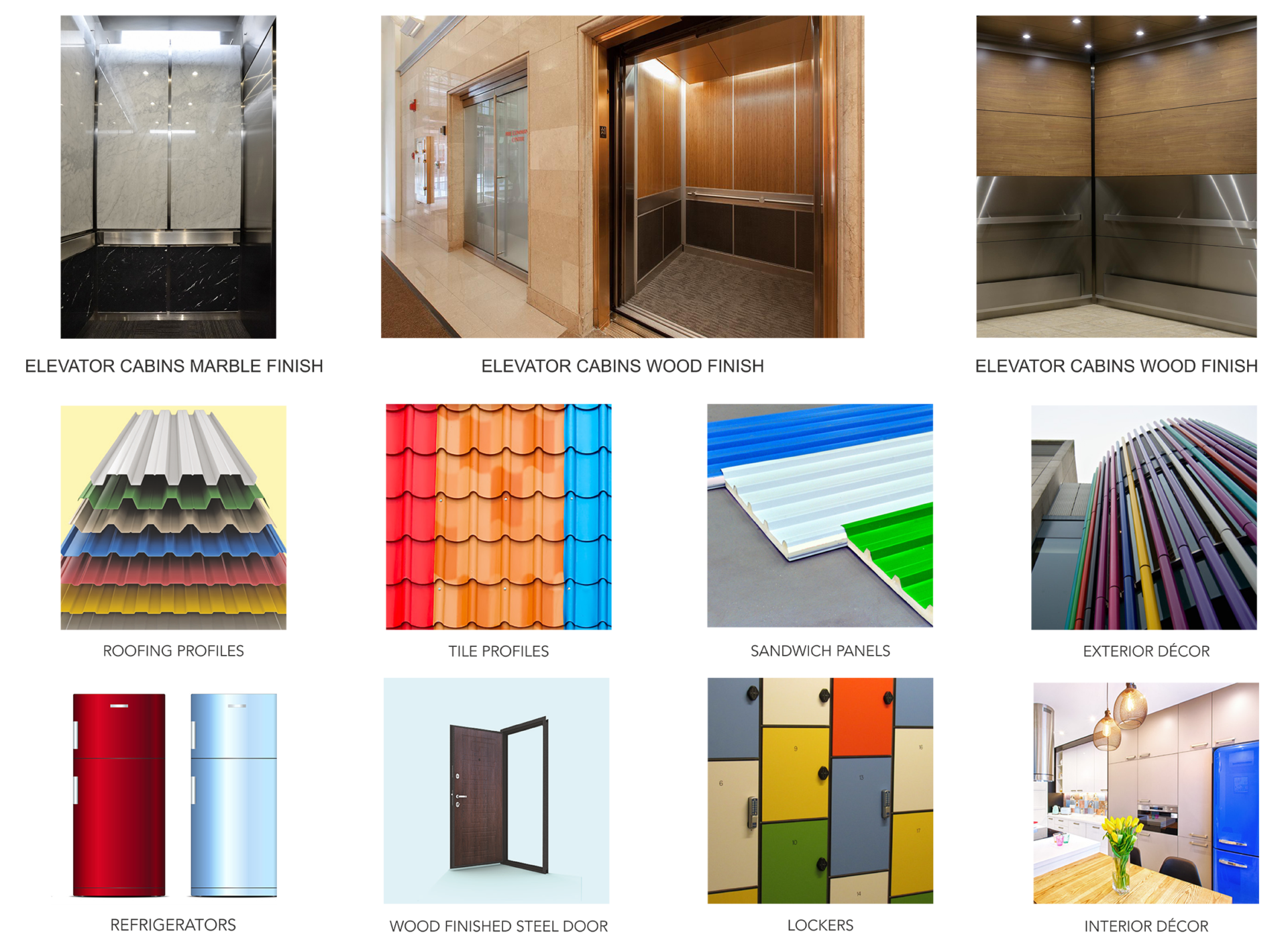 These high quality colour-coated steel can be profiledin multiple ways of roofing, sandwich panels, tile panels, etc.
Our products are also used in white goods such as refrigerators, air conditioners, cards, lockers, elevator interior panels, doors, etc.
They are ideal for all types of applications as they offer high durability and corrosion resistance, thus ensuring longer product life.
PERFORMANCE TESTING
Each of our coils undergoes stringent quality test conducted by industry experts using cutting edge-equipment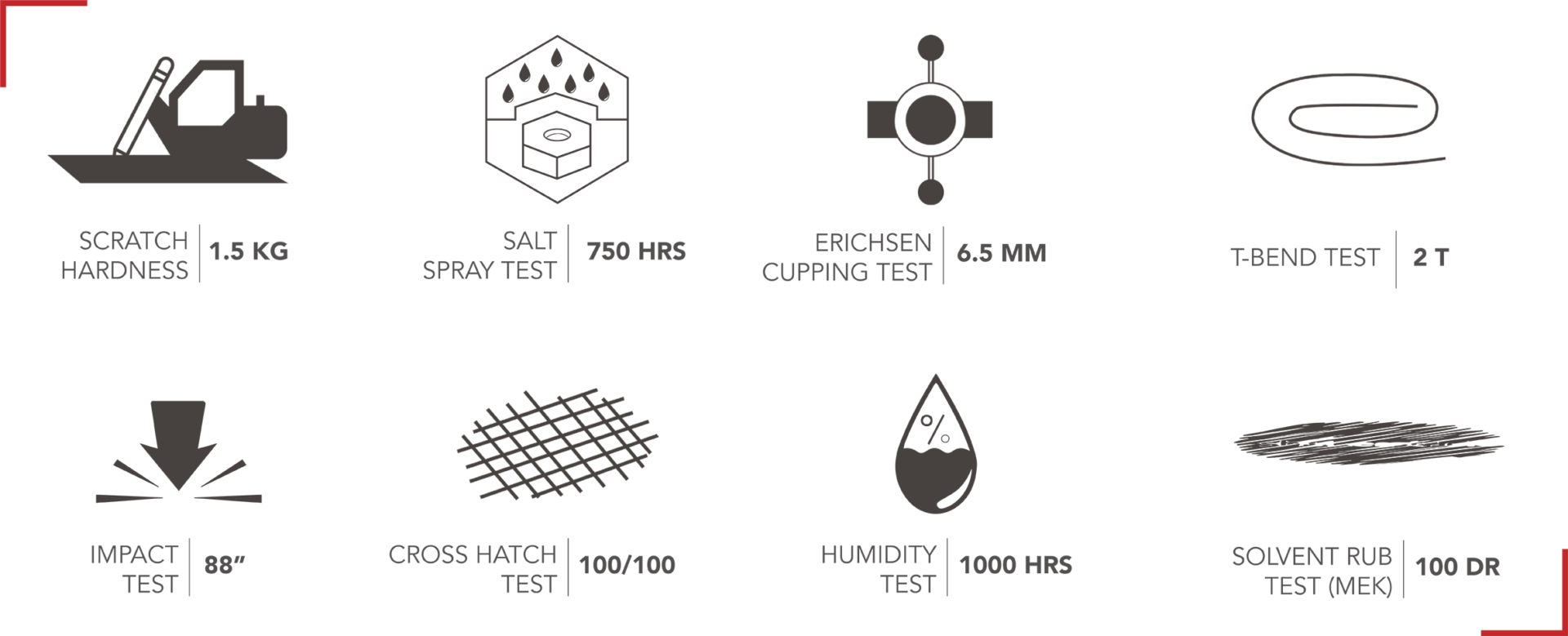 Designer Steel
Only line in India that can print beautiful online multi-colour designs on steel & aluminium.
Have an exhaustive library of over 200 designs that can be printed inover 100,000 customized colour combinations.
All pattern designs can be provided in matte / texture finish or in glossy finish.
RANGE
Minimum thickness offered is 0.15 mm
Maximum thickness offered is 1.20 mm
Minimum product width offered is 760 mm
Maximum product width offered is 1500 mm
Colours and pattern designs can be customized based on individual requirement in the above thickness and width range.