Guide Rails for Elevator
JUPITER is the Distributor for the SAVERA Group Guide Rails in INDIA. Savera Group is having manufacturing facilities for guide rails world wide.
They are market leader in the world for Guide rails. Jupiter is distributor and stockiest of the Machined Guide Rails from Savera group. All guide rails are made as per as per ISO 7465, with key & key-way (Tongue & Groove), back facing, spot facing.
Installation and Alignment of the guide rails is very easy and fast with Tongue and Groove. Savera Guide Rails are perfectly straight and with smooth surface finish give smooth ride to elevators car. All Guide Rails are supplied with rust protective coating on surface and painted. All Guide Rails are available with raw material test certificate. It is available with us Ex stock.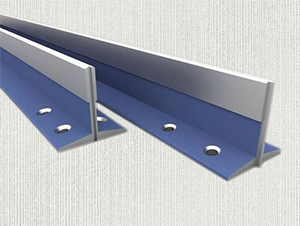 Guide Rails
Guide Rails Type T90, T114. T140 can also be made available on demand. We can also supply accessories like clips, fish plate, brackets etc.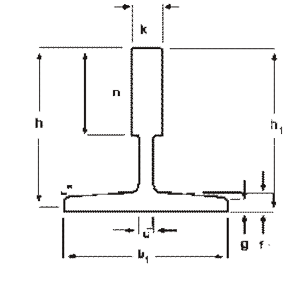 Key-Keyway (Male-Female)
Spot facing/ back facing
Length 5 mtrs (16.4 feet)
Straight, accurate dimension
Excellent surface finish
High speed elevators
Earthquake prone zone
Autodoors elevators
Highrise building elevators
Smooth ride to elevator car
Dimensionally Accurate. Constant thickness throughout the 5 mtr. length
Excellent surface finish.
Perfect straightness of web and flange throughout the length
Fixed length 5 mtr. (16.4 feet) or 16 feet.
As per ISO 7465.
Raw Material will be conformed to IS2062 Gr. A. or Equivalent Standard.
Hollow Guide Rails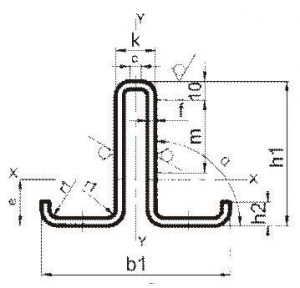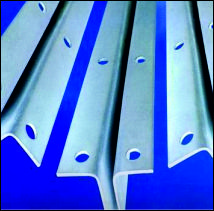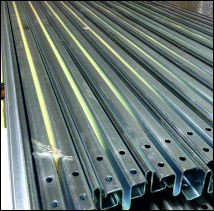 MOST POPULAR SIZES (Hollow Rails)