Gearless Traction Machine
What is Gearless Elevator Traction Machines ?
The machine that manages all of the moving parts is a gearless machine, it has a drive sheave, deflector sheave, dual brake system and direct-drive permanent magnet alternating current (AC) motor. The gearless machine will have its wheel attached directly onto the electric motor to instantly rotate the drive sheave. As the drive sheave rotates, the elevator cab will raise and lower accordingly. The simplest and quickest way to tell a gearless machine from a geared machine is to check if everything is running in the same direction.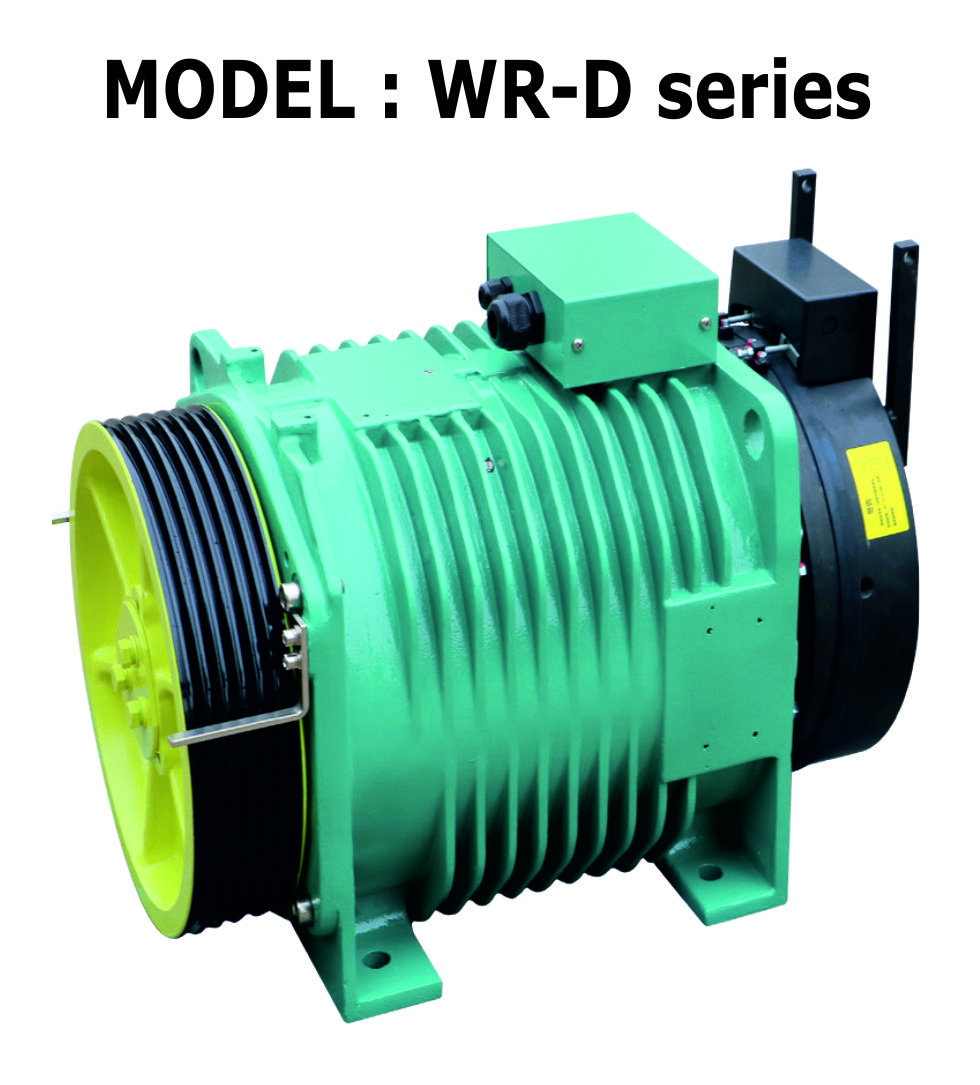 SPECIFICATION
Capacity : 408 kg – 1088 kg
Roping : 2:1
Single Wrap
Undercut C
Foot Pad Flatness : <0.5mm
Protection Rating : IP41
Insulation Class : F
Poles : 20
Plate Brake
Picking/Holding Voltage : DC110V
Motor Rated Voltage: AC380V
Duty Cycle : S5-40%
Sheave Dia : 320mm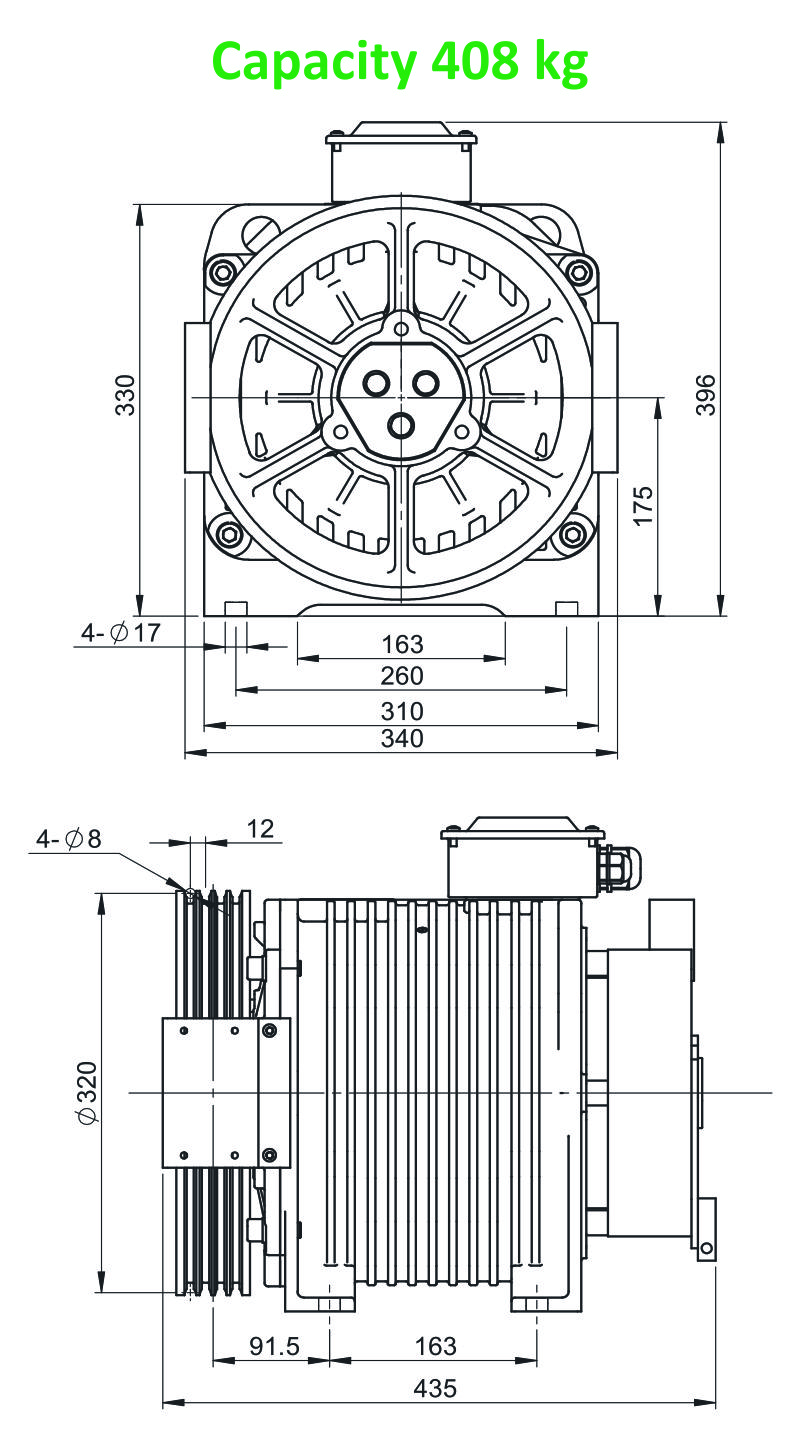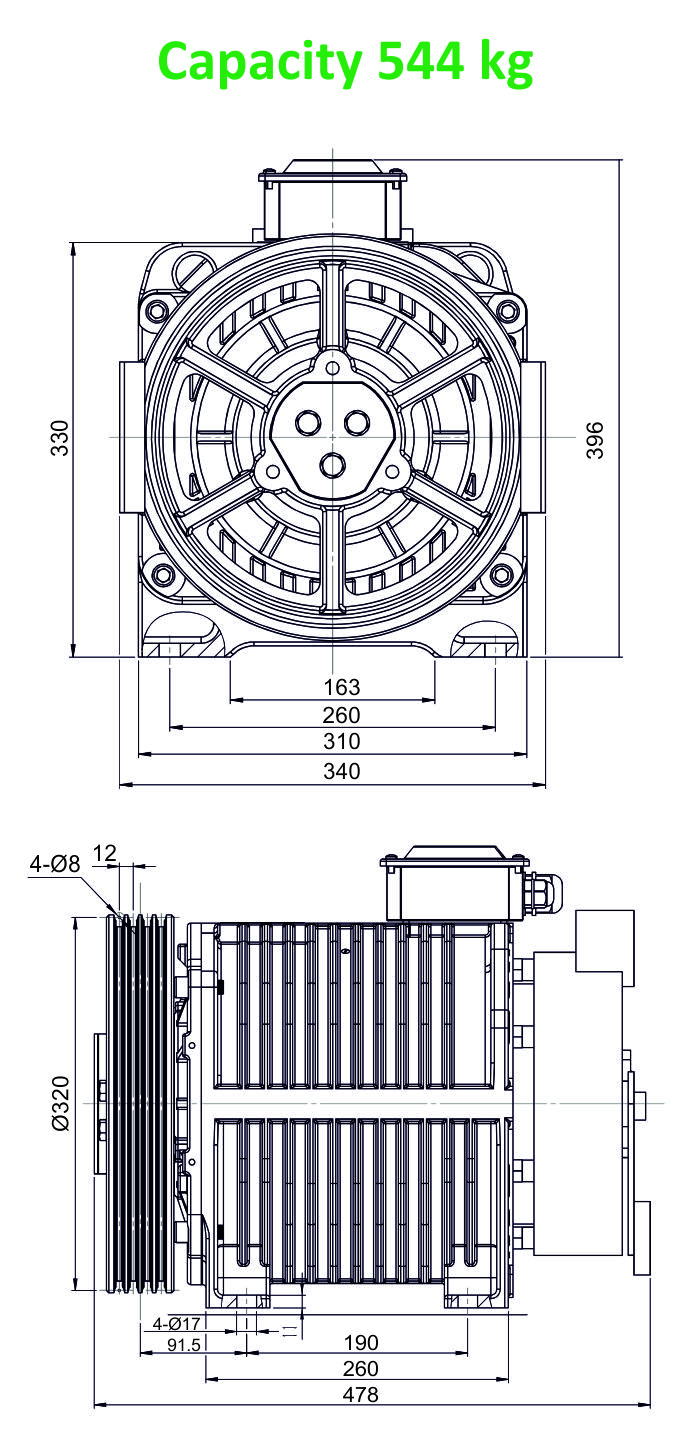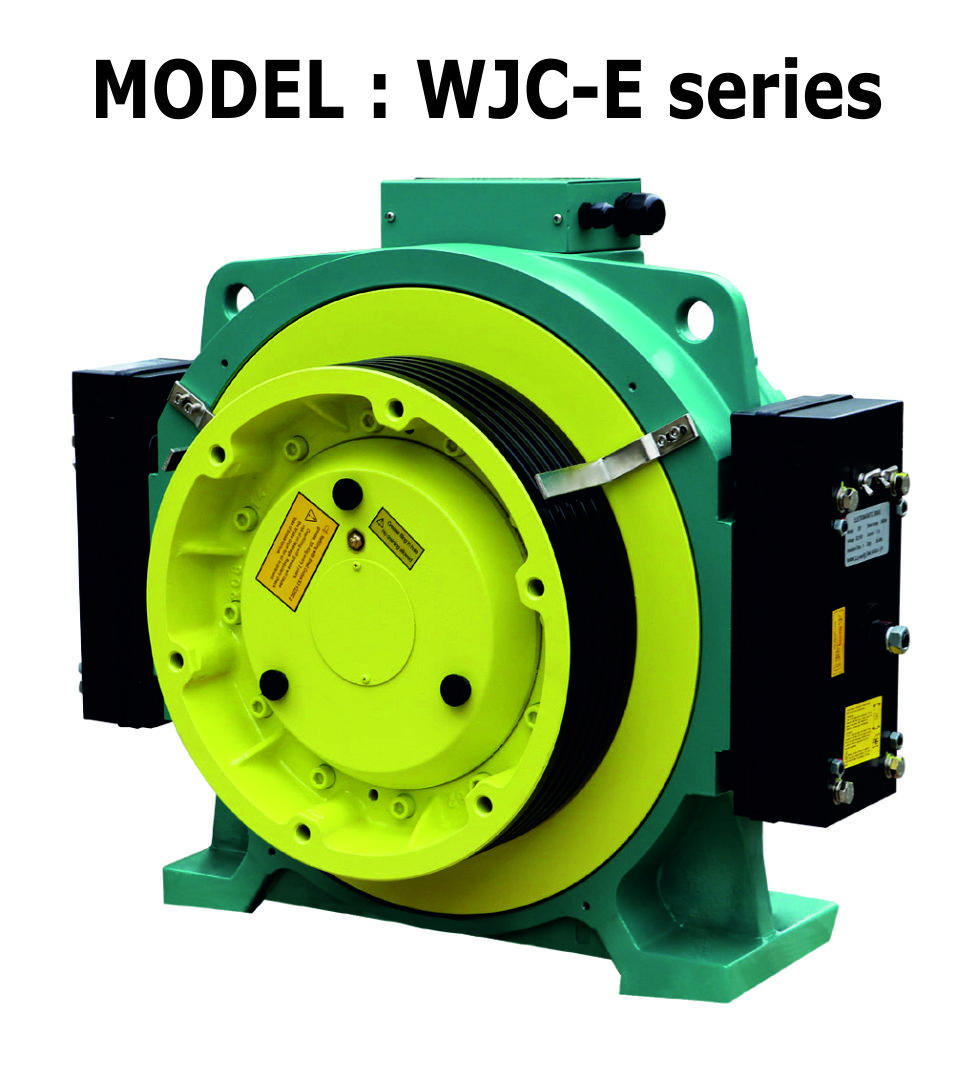 SPECIFICATION
Capacity : 408 kg – 1150 kg
Roping : 2:1
Single Wrap
Undercut C
Foot Pad Flatness : <0.5mm
Protection Rating : IP40
Insulation Class : F
Poles : 20 /30 / 32
Block Brake
Picking/Holding Voltage : DC110V
Motor Rated Voltage: AC 380V
Duty Cycle : S5-40%
Sheave Dia : 400mm